Investing for success means investing in a way that meets your financial goals, risk tolerance, and time horizon. A wise investment plan is essential to your long-term financial health. We can help you invest in the right ways for your needs by reviewing your portfolio and making recommendations that meet your goals.
When it comes to investing, it can feel overwhelming. There's the research, strategizing, and all the paperwork you need to sift through. But don't let that pique your anxiety—we provide you with financial clarity so you know that you're on track to your goals. 
In our first meeting, we'll take the time to get to know you. Then, we want to know your investment goals – whether saving up for a house, your children's education, your retirement, a vacation property, or all of them!
Certified Investment Planner Calgary
At Financial Advise, we take a holistic investment approach. We understand that money is an integral part of life; we review your investments, including your non-registered assets, Tax-Free Savings Account (TFSA), Registered Retirement Savings Plan (RRSP) and Registered Education Savings Plan (RESP). 
We will review what makes the most sense for business owners to keep your surplus funds in your corporation or withdraw funds to place in your personal accounts while optimizing tax efficiency. 
Once we understand your goals and life stage, we will develop an investment strategy for you. This strategy will consider various factors, including risk tolerance, income tax levels, and whether you want to focus on growth or income.
Once the strategy is in place, we'll discuss how often you want to be informed about your investments and the best way to provide you with updates. We know everyone is different – some people like checking on their investments constantly, and some prefer just checking in once a quarter or yearly! We'll also monitor your investments' progress and make necessary adjustments.
Team of Expert Investment Planners in Calgary Canada

We'll schedule a regular review with you to monitor how your investments are performing and discuss any changes we recommend. We'll also examine your current financial situation to see if your goals or needs have changed and adjust your portfolio as necessary.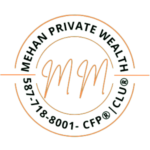 We're Here To Help You Succeed
Our goal is to provide you with a tailor-made portfolio that suits your needs. So call us today to get started!